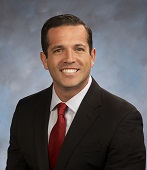 Milan J. Torres, CFP®
---
INVESTMENT • TAX • RETIREMENT • ESTATE • BUSINESS SUCCESSION
No matter your net worth, my passion lies in working with you to help you achieve your short and long term financial goals.
As a CERTIFIED FINANCIAL PLANNERTM practitioner providing financial planning services I am held to a fiduciary standard of care for my clients. This means that all recommendations have to be made with YOUR best interest in mind. As it should be. Contact me today for a complementary consultation!
Cash balance plans can be a powerful tool for employee recruitment and retention, plus they have generous contribution limits that increase with age.

The relationship between oil prices and GDP growth has become more complicated in recent years due to the expanded U.S. presence in the global oil market.

Liability insurance can help offset unforeseen legal costs that could consume a business's profits.

New rules enable families to begin the FAFSA earlier using tax returns from two years prior to the academic year.
How Long Will Your Funds Last?

Estimate the future value of your current savings.

How much do you need to save each year to meet your long-term financial goals?

Calculate the rate of return you would have to receive from a taxable investment to realize an equivalent tax-exempt yield.